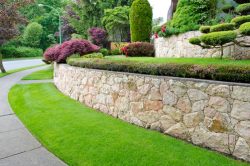 With experience and landscape excellence that stretches back to 1988, D&S Lawn and Sprinkler Service wants to help you transform your property into an oasis of greenery and verdant perfection! We offer sprinkler system service and landscape lighting for residential and commercial customers, as well as residential landscape installation and commercial mowing.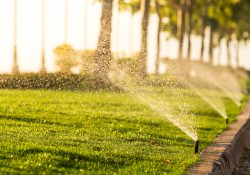 Sprinkler Services
The key to a lush, green, healthy lawn is proper irrigation. Instead of spending countless hours with a hose in-hand or buying a cheap hardware store sprinkler kit, let us outfit your property with a state-of-the-art sprinkler system installation in Conway, AR. We'll make sure it offers total coverage of your lawn and garden, and that it's set up to properly maintain your greenery with regular watering intervals.
More than just installations, we also provide maintenance for your system and sprinkler repair in Conway, AR. We'll make clogged or damaged sprinkler heads a thing of the past and ensuring your system is properly adjusted for maximum efficiency. From the water supply to the sprinkler heads and every single component that connects them, we're the authority on sprinkler system repair in Conway, AR.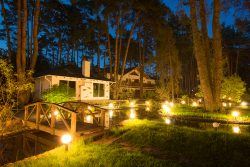 Landscape Lighting
Your beautiful landscape deserves to be seen, night and day! Through well-placed landscape lighting, we'll make sure passersby are able to see the finer features of your landscape even after the sun goes down. Whether it's a couple of simple spotlights or carefully positioned lamps that give your entire property a glow, we'll work with you to highlight the best parts of your lawn and garden.
Landscape Installation
Dreaming of a beautiful, sprawling landscape that's totally customized in your vision? We can install it! Our services include general landscape installation for residential customers—everything from bed installations to rock waterfall fabrication. We take the unique concepts you want for your property and bring them to life in a landscape that's unique, complete with proper lighting and irrigation.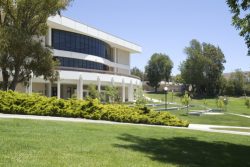 Commercial Mowing
For our commercial customers, we've got the tools to keep your lawn perfectly manicured all season long. To maintain a prim, proper, healthy lawn, give us a call and we'll make sure it's cut to the right length and well-managed.
Questions about any of our lawn or landscape services? Give us a call at 501-327-5811 to schedule a free consultation and we'll be glad to meet with you about your landscape.